Leukemia
According to Globocan 2020 estimates, there were approximately 475,000 people diagnosed with leukemia globally. 270,000 men were diagnosed, and 205,000 women were diagnosed. Leukemia incidence rates vary globally, and Belgium had the highest incidence of leukemia, with the United States ranking #3.1
In Western countries, Chronic Lymphocytic Leukemia (CLL) is the most frequent type of leukemia, accounting for 25% of cases. Chronic Myeloid Leukemia (CML) accounts for 20% of leukemia cases, and Acute Myeloid Leukemia (AML) makes up 20% of cases.2
A few risk factors for leukemia include: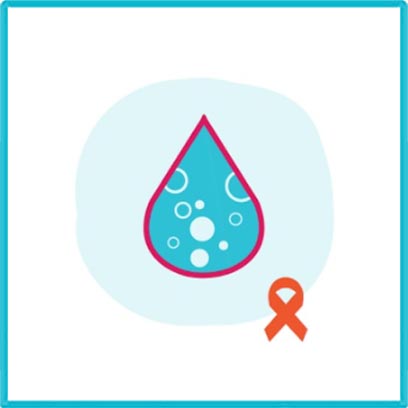 Age: Leukemia is more common as people get older. For CLL, 9 out 10 of people diagnosed with leukemia are over the age of 50.3 4 5
Family History: First-degree relatives of people with CLL have more than twice the risk for this cancer.4
Chemical Exposure: Exposure to benzene at the workplace has been shown to increase the chance of developing AML.6
Chemotherapy: Patients who are treated with chemotherapy may have an increased risk of developing AML.6
Down Syndrome and Myelodysplastic Syndrome: People with Down Syndrome or Myelodysplastic Syndrome have a higher risk of developing AML.6
Human T-Cell Leukemia Virus Type I (HTLV-1): People with HTLV-I infection are at increased risk of a rare type of leukemia known as adult T-cell leukemia.6
Smoking
Radiation: People exposed to high levels of radiation are more likely to develop a form of AML or CML. Exposure to radiation therapy to treat other forms of cancer and diagnostic x-rays (e.g dental) may put people at risk.6
To learn more about leukemia, please take a look through resources we've curated for you by selecting the area you're interested in above.